FEEDBACK:

"You have so much good stuff, it took me weeks to get through it all!" Kauai high school teacher
"Most authentic Hawaiian community website we found." TV Producer, Lonely Planet
"I use your site all the time for reference, expecially the cultural sites list." Kauaian magazine editor
"What an engaging site! A traditional place where culture is practiced and happenings are discussed. Lots of character." Editor, Orient Oceania
"Your site has been selected for our directory and gets our Academic Excellence Award." StudyWeb

(we are
truly
gratified!)
Hele mai (come in)!
Searching for any of these topics?
:-) Sustainable Development Viewpoints

:-) Kauaian Community Initiatives

:-) Ahupua`a Management Tools

:-) Cultural Exchange Resources

:-) Hawaiian Community Issues

:-) Island Action Alerts
let us hear from you!
hookipa network of kauaian community based orgs
PO Box 88, Kapa`a, HI 96746 | 808/821-CBOS
cbokauai@hawaiian.net
join the "hooknet" e-list
© 1996-2001 | nonprofit use OK with attribution
empowering online community advocacy since 1996
Mahalo Kaua`i Internet

for nonprofit space

Mahalo

HOT NEWS!


NANI NOW SITS ON THE STATE'S ENVIRONMENTAL COUNCIL AND KEN'S NEW BOOK IS OUT!


TO ENTER

click on lo`i kalo

(taro patch)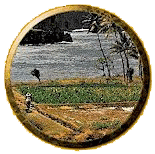 OR TRY site headlines
When pau, please
SIGN our new guestbook
OR rate our website